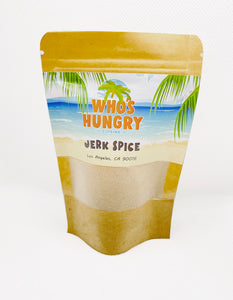 net WT 2.5 oz
Cooking is made easy and flavorful with our specialty crafted seasonings.

Please allow five to seven business days for pick-up and shipping. Pick-up orders will be notified of the date and time for pick-up. (WE ALSO SHIP OUT OF STATE)

Note: Please refrigerate the specialty sauces and drinks immediately. Best to consume products in two and half weeks for maximum flavor. Keep dry seasonings in a cool place, Flavor will last.

ALL ITEMS ARE VEGAN-FRIENDLY!!!